As a Komen fundraiser, we know you give your time, passion, and dedication to giving back to your community. We want to show you how much we appreciate your efforts and accomplishments in going the extra mile to make the biggest impact possible in the fight against breast cancer.
Top Level Fundraising Incentives
The top fundraiser will receive an American Airlines certificate that may be redeemed for 25,000 AAdvantage miles.**
Additionally, the top ten fundraisers will be eligible for a special dinner with the Executive Director and the Race Committee Chairs.
$125 - Victory Lap: All participants that raise at least $125 will be eiligible for a victory lap around the warning track inside Dodger Stadium. This is a memorable VIP experience exclusive to our comitted donors and fundraisers. The $125 fundraising Challenge is a call-to-action for Race participants to raise at least $125 each, the average cost of a Komen-funded mammogram. Our aim is to raise $1.2 Million for vital breast health services for women in-need, and to help us succeed we encourage you to make this your minimum fundraising goal.
$250 Cinch Bag


$500 Hats - Pink Running Ribbon Cadet
$500 Hats - Gray Running Ribbon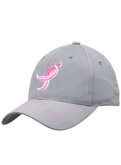 $750 Premium Tote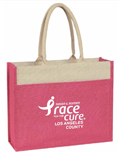 $1000+ Susan G Komen Sweatshirt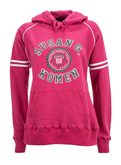 *Note: Prizes are not cumulative. All race participants are eligible. All donations must be received by March 7, 2015 to be eligible for donation level premiums. Donations made at the Race can be counted towards your prize level.

** The certificate must be redeemed by 2/23/2016, but once the miles are associated with the winner's AAdvantage account, they will not expire as long as there is activity on the AAdvantage account at least once every 18 months. For more information, please visit the American Airlines site.
***The specific incentives listed above are available in limited quantities. These will be awarded on a first come first serve basis and will be available for pick-up at the Komen Store on Race day. If supplies run out, prizes of an equal value will be awarded, but we cannot guarantee it will be the identical item. Incentives can only be picked up in-person on Race day, and these gifts will not be mailed to you.